Learn about the system at your own pace with our short tutorials which take you through a specific topic step-by-step.
Click the [Tutorials] button near the top of the left-hand system menu.
Scroll through the topic list or do a word search by typing in something at the top of the list.
Click on a topic and the tutorial will start automatically.
Sit back and follow through, each text box will prompt you to either do an action or simply click Next.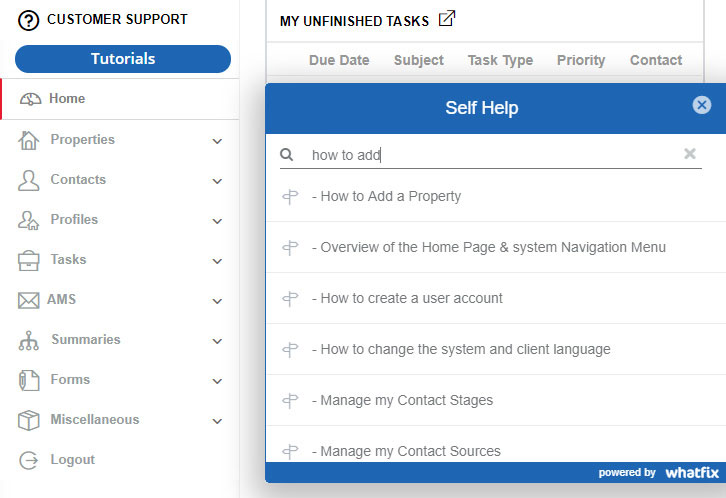 New to the system?
These are the 3 Tutorials we recommend you start with:
Overview of the Home Page & System Navigation Menu
How to Add a Property
Search Properties for Sale
Can't find the topic you want to learn about?
We regularly add new topics to our Tutorials list, let us know if there is a specific topic you would like us to cover for you.