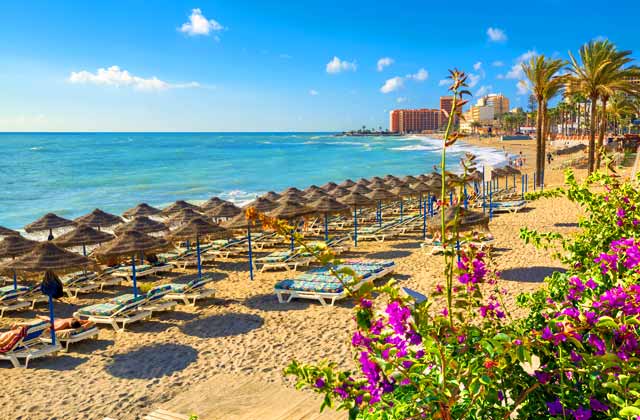 So many people want more than just sand when heading for the beach these days. Some might only want a good sunbed and parasol, whereas families with young children often wish for additional distractions to a bucket and spade. If it's a trendy chiringuito with banging music you are looking for, or just some simple peace and tranquility, then the Costa del Sol will have the perfect beach for you.
The old cliches about the Costa del Sol maybe often overused but they happily remain true. They are the reasons why so many people in Europe head for this part of southern Spain throughout each year; and the reasons why so many British and Irish people head here so often to set up a new life. The sun shines practically the whole year round so time can be spent and life can be lived outside on this beautiful part of southern Spain.
This outdoor living has ensured that the beaches along the Costa del Sol cater brilliantly for the public and each sandy cove or stately promenade in the area offers something slightly different. And, remarkably, at practically every single point along this coastline, you will appreciate a breathtaking view of majestic Gibraltar and over the sea to the continent of Africa.
So here PropExtra highlights a few of the beach highlights and some of our fun favourites along this beautiful coastal region.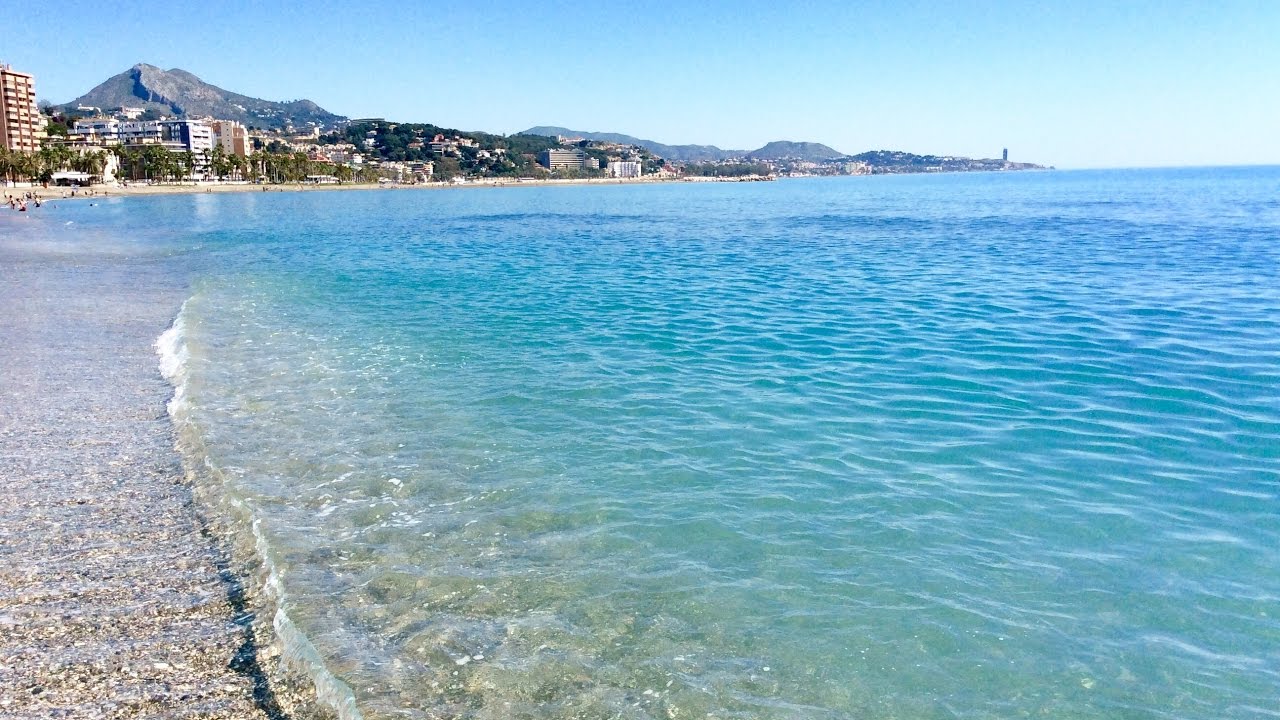 Snorkeling and waterfalls in natural Nerja
Maro beach – Nerja
Looking for something idyllic? As close to 'the beach' from the famous Thai based novel as you can find in this part of Spain? We would point you in the direction of Maro beach which is a cove set on the borders of Los Acantilados de Maro – Cerro Gordo, a protected area of natural beauty. As no fishing has been allowed in the surrounding waters for many years the sea around Maro beach is full of life ensuring the snorkeling in this area is magical. There are hidden waterfalls and underwater caverns to be explored and the beach has a chiringuito, kayaking, and toilets.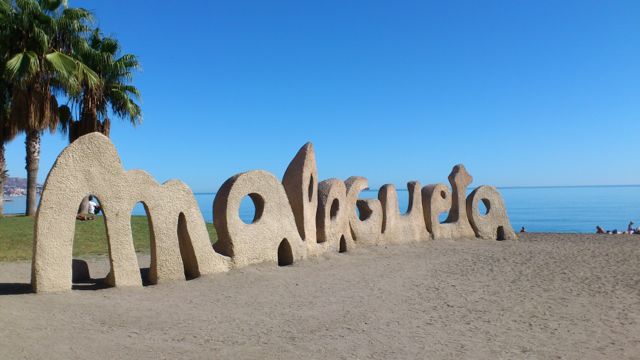 A hidden gem in a city!
Playa de la Malagueta – Malaga City
Ok, the sand might not be shimmering and white – but this is probably the only negative you will encounter at this interesting city beach that offers happy vibes and lots of attractions. Along with the endlessly fascinating view of Malaga port with boats and visitors coming and going, the beach itself has much to offer. There are several open-air gyms and many interesting stalls selling various kind of food and drink produce, clothes, trinkets, and gifts. Playa de la Malagueta is often alive with joggers, cyclists, and street artists and is particularly recommended in the cooler months of the year.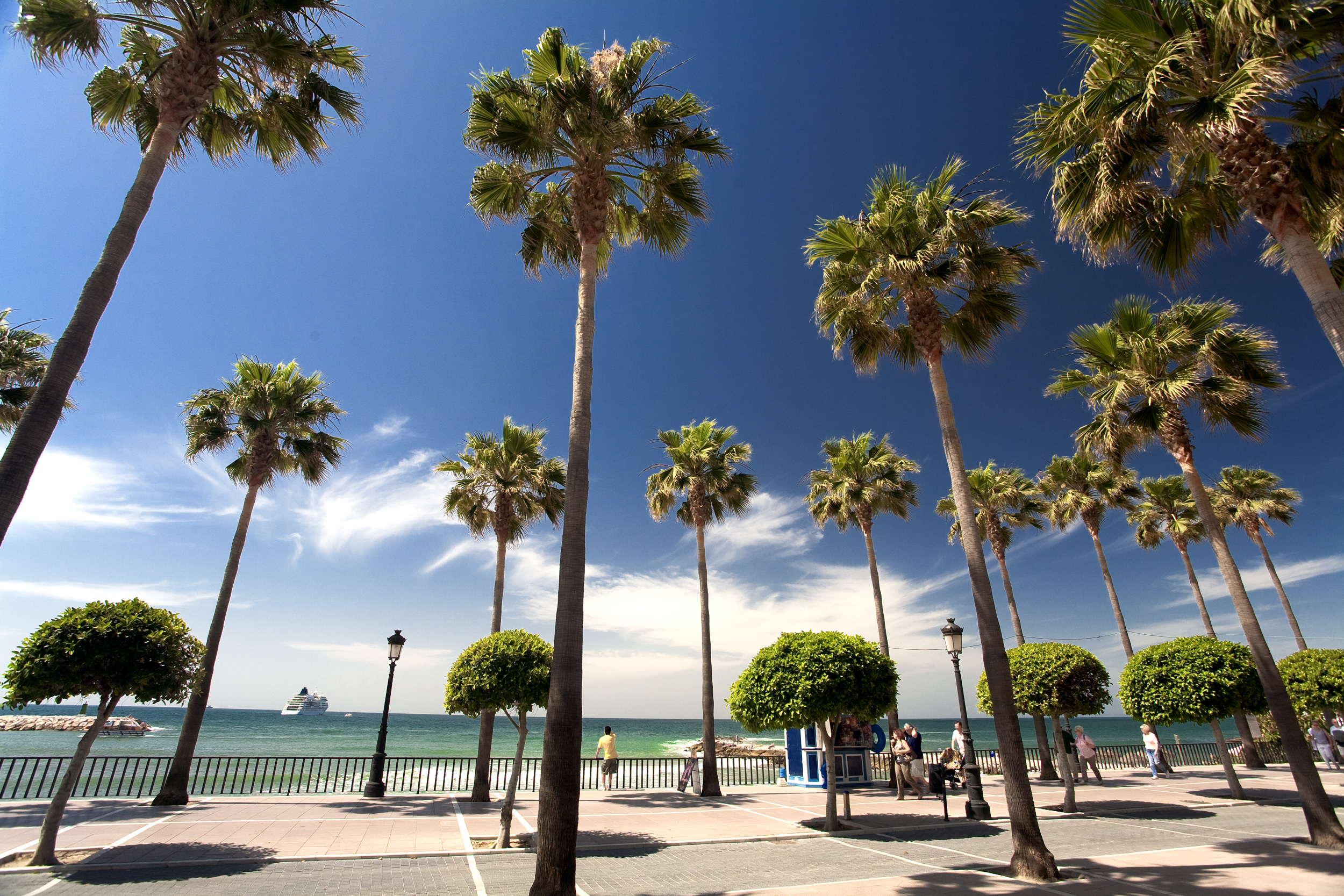 A long and wonderful walk along the beach!
Marbella to San Pedro promenade – Marbella to San Pedro de Alcantara
If you have restless legs or really don't fancy basting in the sun on a lounger all afternoon then this beach walk is just for you. Now nearly 12 km long this lovely pathway is a meandering seafront promenade that joins the resort of Marbella with the pretty town of San Pedro. Between the two metropolis, you will pass small sandy coves, rocky peninsulas, and many a chiringuito silently inviting you in for tapas and a cold drink. Of course, the best stop for people watching is at Puerto Banus where the world famous harbour showcases superyachts, expensive cars and the rich set in all their glory. Bring a blanket, picnic, and your swimsuit and take the whole day to explore more than one beach on this picturesque part of the Costa del Sol.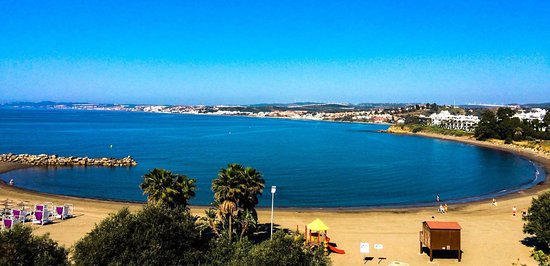 Ideal for families with young children:
Playa del Cristo – Estepona
This delightful sandy bay lies just five minutes along the coast to the west of the bustling town of Estepona. Playa del Cristo is a haven for families as the shallow clear blue waters of the cove are ideal for acclimatising toddlers to water and teaching young children to swim. The beach is comprised of soft white sand and the area provides barbeque, picnic facilities, and a very handy car park. Two characterful chiringuitos provide a welcoming shelter from the sun and all the refreshments that you will need on a hot day and both offer great food menus to those who'd rather not cook for themselves.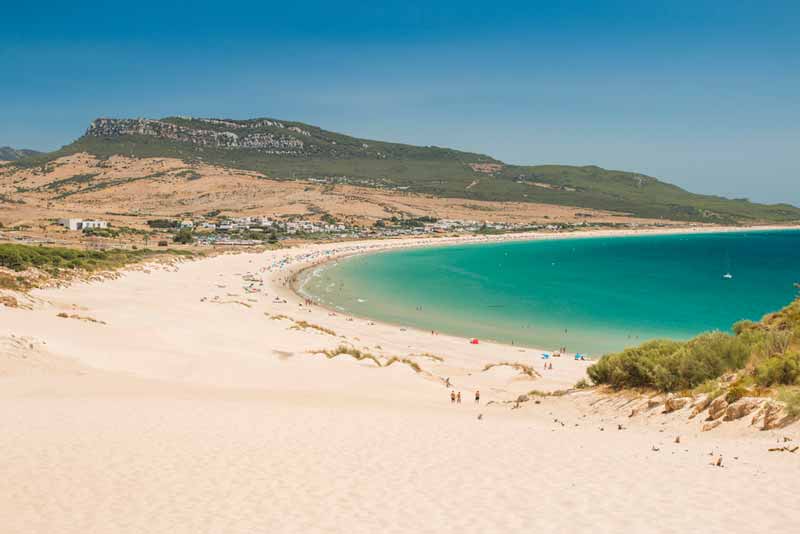 Not quite on the Costa del Sol – but worth the extra driving!
Bolonia – Tarifa
Beautiful Bolonia stretches out just off the beaten track only a few miles from the historical town of Tarifa. Bolonia town and its incredible golden beach are worth every minute of the drive beyond the borders of the Costa del Sol. The natural landscape is stunning and the area has so much to offer from hip wooden beach bars that serve fresh food and fun cocktails to a fascinating site of Roman ruins. The beach itself attracts a happy mix of sunbathers, dog lovers, kite-surfers and even nudists, who de-camp to the left of the golden stretch of sand.
Happy Beaching!