If your website is populated by our ReSales Online search tool, you might find this little blue button handy at times.
While browsing search results, you might see a property that you would rather not appear on your website, for whatever reason, but for example: poor quality photos or description.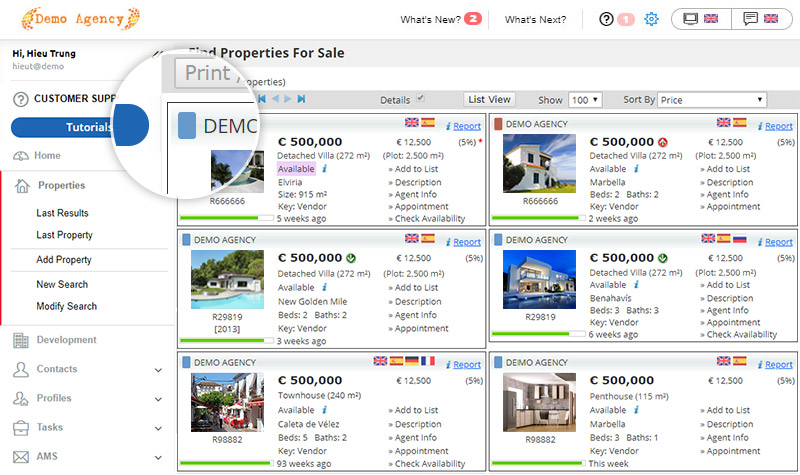 To remove the property from your website:
 Click the blue button beside the agency name, the button will turn brown.
 While the button is brown, the property will be hidden from your website.
 It will also not display in your search results while in Client Mode.
You can change this at any time by clicking the button again to change it back to blue.
If you are using the API the changes are instant.
If you are using an XML feed then the changes will take place when your feed is next run.