Save yourself valuable time by printing or emailing the following forms, pre-filled, for your own listings.
Listing Form
Sales Agreement Form
Property Reservation Form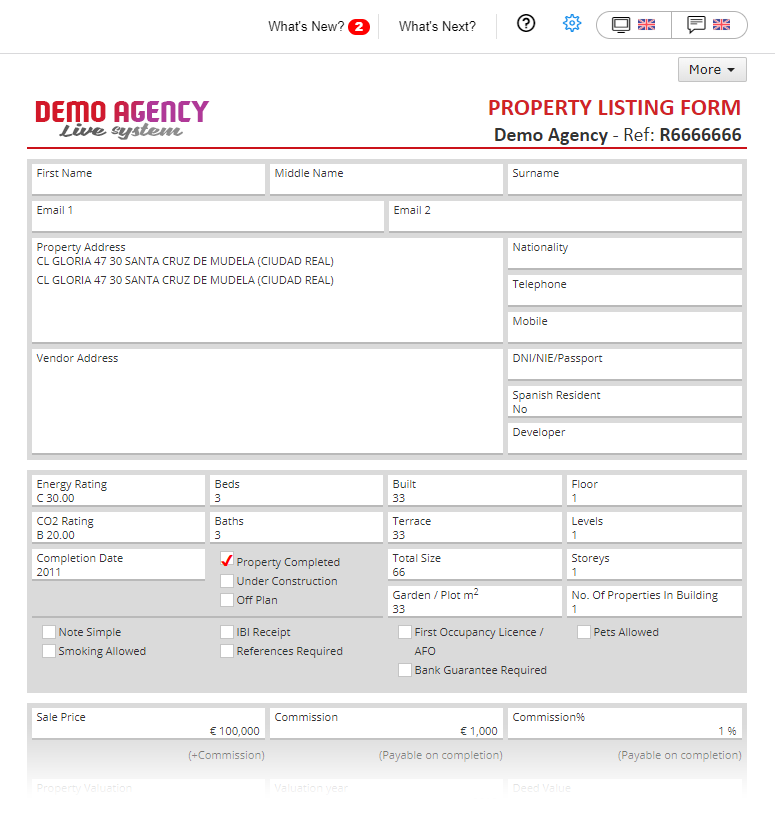 To preview the forms click on the [MORE] button on the property details page.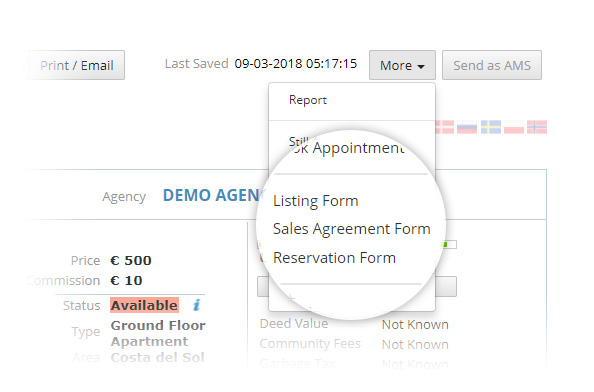 How can I print out or email a pre-filled Form?
Bonus Tip!
You can also customise your Listing Form and Sales Agreement Form by adding your own company's terms and conditions.
How can I add my own Terms and Conditions to my Listing or Sales Agreement Forms?