We recommend you check the ¨Actions Which Need Your Company's Attention widget¨ on your Home Page on a daily, (or regular) basis.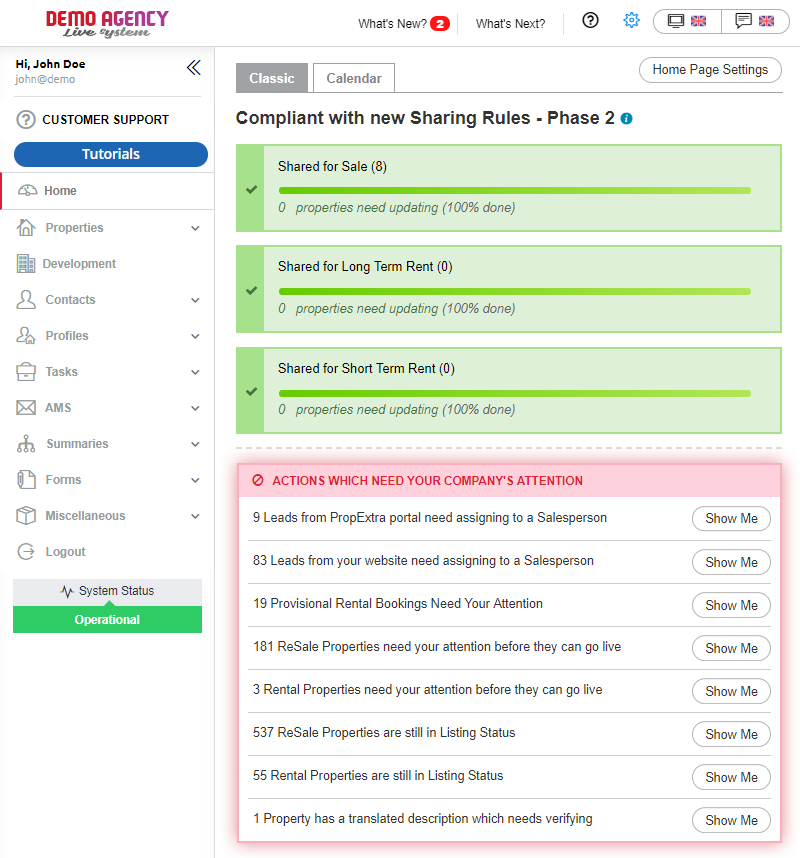 This widget will alert you to Appointments, Property Updates and Web/PropExtra enquiries that need attention. It will also let you know how many of your listings are unpublished.
To follow up on a notification in the widget, click the [Show Me] button.
Click here to read more about the ¨Actions Which Need Your Company's Attention¨ widget