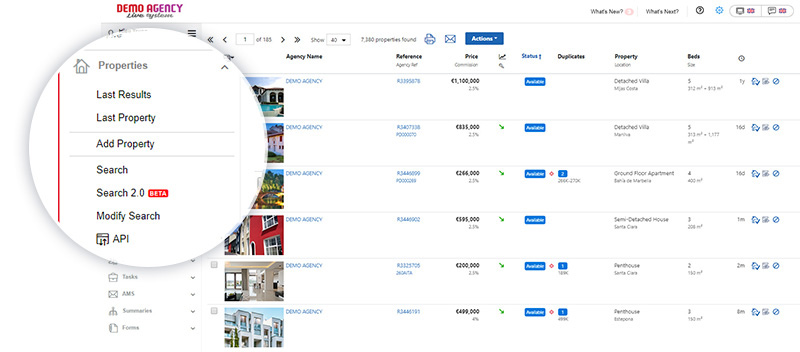 Search 2.0 Beta was introduced to the system in October last year, however some agents continue to use the classic Search 1.0. Yes we agree, old and familiar is often more comfortable, etc, etc; however if you give the new Search a chance, we are absolutely sure you will find it much easier to use AND with the following benefits:


Increased exposure for all listings. The search results page will show 1 version of each property, click in the [Duplicates] column to see a full list of other versions and save which one you prefer to work with. This means:

More opportunities to sell your listings. ALL agents can view ALL your shared properties; and
More opportunities to find the right property for your clients. You will see ALL versions of any shared listing by other agents and so have more choice of which property to show to your client, eg: better photos, better description, more recently updated, agent you work well with, etc.

Time saving:

Preview all photos directly from the results page (hover over the photo and use the arrows), select the size of the thumbnail photos (small, medium, large).
Click any column heading to sort the results how you want to see them.
Easier property reporting function.
Faster key check in and out for your listings.
So if you haven't already, give the new Search 2.0 Beta a try; start a chat if you have any feedback/questions or click here for more info.