After extensive development, we have now launched "Search 2.0" (phase 3 of the new sharing rules)

Search 2.0 enables you to see all duplicate properties and choose which version you want to use.

What can I expect to see in Search 2.0?

Faster Pagination
All Versions of the same property, where duplicates exist
New layout and design.
New features designed to save you time when searching and selecting properties.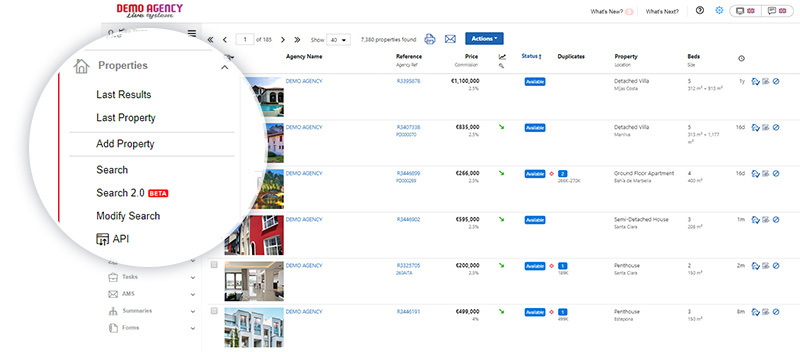 How can I see different versions of the same property?

If a property has more than one version, you will see an icon on the results page with a duplicate count.
When you click on the icon, a pop up will open with the different versions of the property.
You can select a favourite version that will always return in the search result first.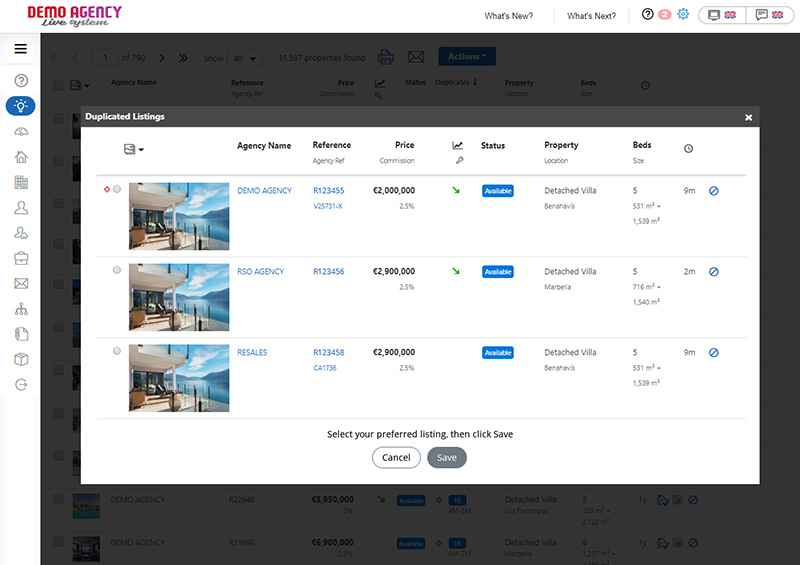 Click on the link below for more information and tips:

During the Beta phase, you will have access to both the 'Search 1.0' and 'Search 2.0'.

Thank you for your patience during this transition period.

If you have any questions or improvement suggestions, please do not hesitate to contact us.