When you receive a system-generated email that says "Contact has unsubscribed" the system will have automatically set that contact in your CRM to Unsubscribed. This function was implemented to comply with the GDPR law that was revised in May 2018. As this is a direct request from your contact, the system will not allow any email to be sent to an unsubscribed contact.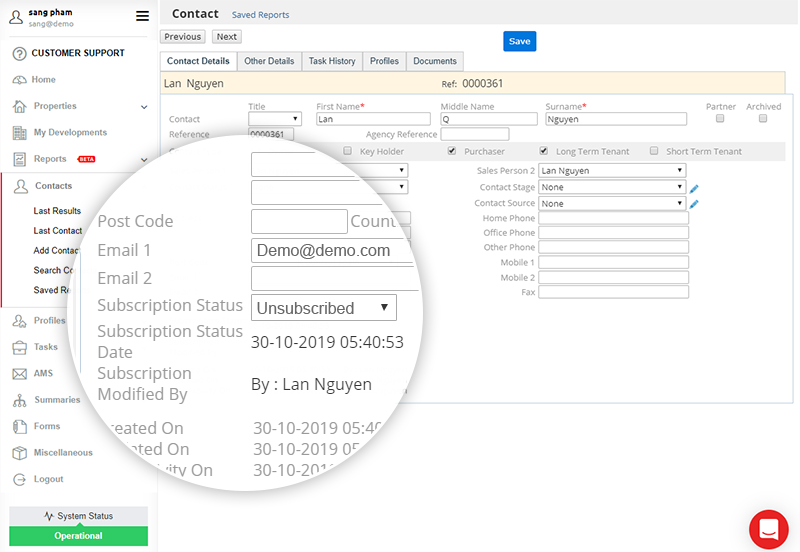 To avoid any data protection repercussions, we recommend that you do the following:

Delete the email address from the Contact Record
Deactivate any active profiles
Delete the Contact's email address from any other mailing listings you keep outside of the system.
What if the contact wants to re-subscribe?

If the contact requests to receive information from you again, you can add their email address to their Contact Record and in the [Subscription Status] section, select the [Subscribed] option and click [Save]. Remember that by changing the status from Not Subscribed to Subscribed, you are confirming you have permission from the client to send them emails. Having this permission is important!