We are proud to announce that our New Developments Module has launched!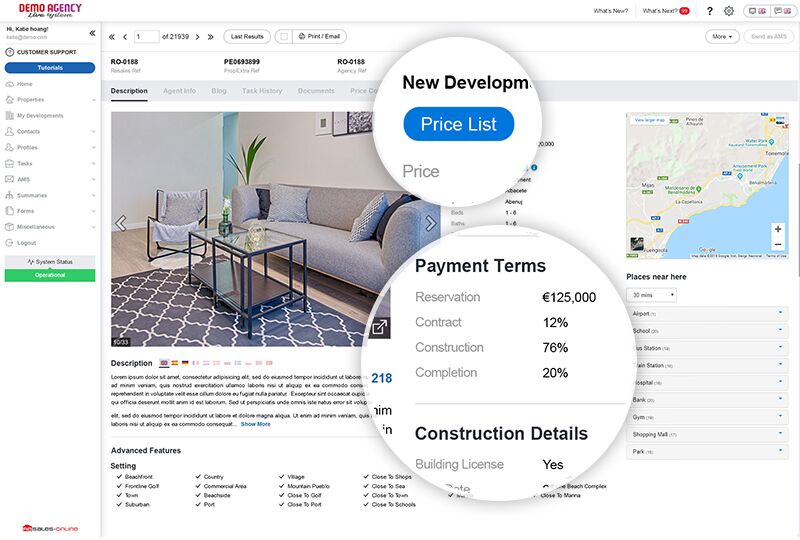 ReSales Online now brings you the largest database of resale and new development properties. Fully integrated within your existing ReSales Online search form, our new developments are:
Directly managed by our property developer partners
Verified with a unique cadastral reference
Current and accurate with updated availability
They also include detailed project information:
Description & photo gallery
Exact google map location
"Places near here"
Status of building license
Construction time frames
Client payment structure
Combined search functionality
If your client has not yet decided whether they want a new-build or resale property, you can easily search and share the combined options that suit their budget/ location with ReSales Online.
Real-time price lists
The property developer updates each property whenever a price or status change occurs. This information instantly feeds into the ReSales Online price list.
Own-branded marketing materials
Just like any other property on ReSales Online, you can print or email a new development with only your own company details and logo. You can also add an own-branded price list, and the whole ReSales Online application can be viewed in Client Mode removing any sensitive project information.
Outgoing feeds
All new developments are included in outgoing website feeds: API, XML and iFrame.
We are currently offering the New Developments Module to all Network and Standalone users on a free trial basis.
Login now to see for yourself
Or ask to set-up your account today.