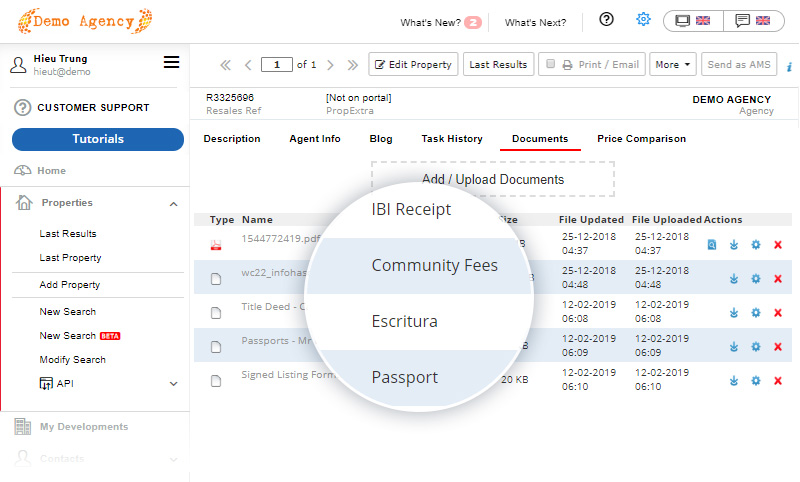 Use our Document Upload feature to upload copies of title deeds, client passports/DNIs, listing form, and other documents relevant to your property listings.

Have all your documents easily accessible directly from the system.
Classify the type of document you have uploaded.
Easily link a document to other properties or clients if relevant.
All documents uploaded to the system are PRIVATE to users in your office and not accessible by other agents using the system.
Click here for instructions on how to upload your documents.