When a new property is added to the system, it will be linked as a duplicate if there is an earlier version of the same listing.

Search 2.0 Beta means that your duplicate listings are more visible. Agents can see all the linked versions of the same property and decide who they prefer to work with. Click here for more info.

However, we rely on you to validate the CORRECT cadastral reference, it also beneficial to keep your listings up-to-date (pricing, availability statuses).

incorrect cadastral references lead to mismatching of linked properties – confusing and time-consuming for everyone.
Out of date property information does not look appealing to other agents when viewed against up-to-date versions.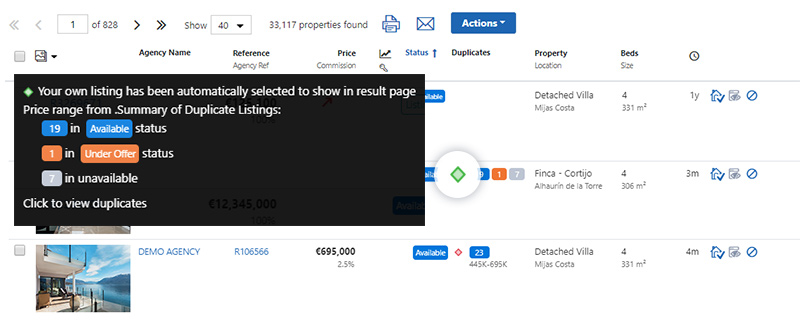 We know that at times it is difficult to find the correct cad reference or it could be typed wrongly on official documents (believe us, it happens! ☹️) If you need help, send us the documents and we will investigate.

Please use the Report button on the search results page, or send us a message via the Live Chat when you see inconsistent duplicates, or Sold properties, etc. As agents, you know the properties better than anyone and we appreciate your eagle eyes in spotting errors.